EID ANNOUNCEMENT
Eid-ul-fitr will be tomorrow (Sunday 24 May 2020).
There will be NO EID SALAAH at the masjid due to the Coronavirus lockdown.
Sadaqatul Fitr will be £3.00 per person. You can pay this from the front of the masjid between 8am and 3pm on Eid day or via bank transfer.
Name of Account:Croydon Mosque & Islamic Centre
Sort Code 60-15-16
Account No. 64238571
Conditions of performing Eid salaah:
As Croydon Masjid is unable to hold Eid Salah due to Covid-19 here are the Shariah rules for performing Eid Salah at home.
The conditions for performing Eid Salah are similar to those for Jumuah Salah. 4 adult (baligh) and sane males are required for Eid Salah.
If this condition is not fulfilled then please perform 4 rakaat Nafl salah in two units i.e 2 rakaat then another two rakaat
. This is according to Sahabah. In principle it is better to perform the Nafl salaah than the Eid Salah but if brothers want to perform Eid Salah and the conditions are met then it is permissible. For more info on how to perform Eid salaah please refer to this article
https://islamicportal.co.uk/covid-19-eid-salah-during-lockdown/
.
APPEAL FOR FUNDING
Whilst the Masjid remains closed, there is no donation income, the Masjid needs your support desperately
Please help by making an online donation or setting up a standing order to:
Lillah
Name of Account: Croydon Mosque & Islamic Centre
Sort Code 60-15-16
Account No. 02852101
Zakat & Fitrah
Name of Account: Croydon Mosque & Islamic Centre
Sort Code 60-15-16
Account No. 64238571

For reference purposes, please use your name. For more information please contact Rafiq Razzak 07932 672 484
Jazakumullah Khairan - may Allah reward you with much good
CORONAVIRUS LATEST
CMIC continues to observe the lockdown and remains closed for all activities and congregational prayers to the public. This will also apply to Jummah prayers, madrassah classes and all adult classes too. On current estimates, congregational Taraveeh prayers will also not be held at CMIC until the lockdown persists.
Click here
for more information and advice.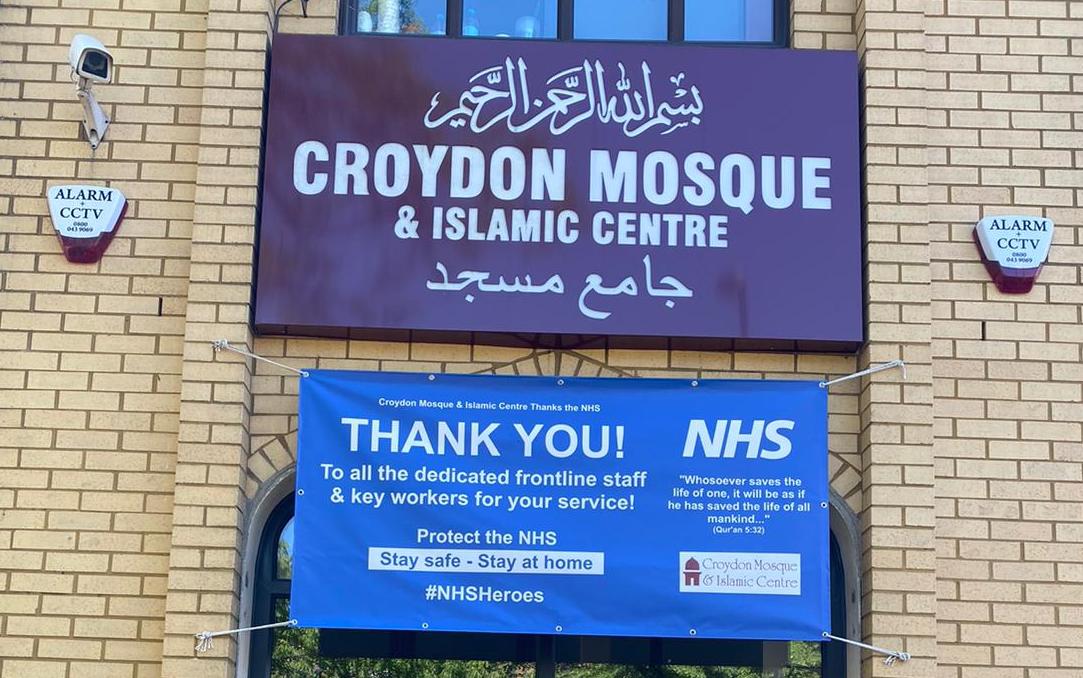 | | |
| --- | --- |
| Fajr | 4:15am |
| Zohr | 1:30pm |
| Asr | 7:45pm |
| Maghrib | 9:05pm |
| Isha | 10:20pm |
| | |
| Juma 1 | 1:30pm |
| Juma 2 | 2:15pm |
Ramadhan 2020
croydonmasjid is on Mixlr
Emergency Contact:
Janazah Line 07404 050 893
Imran Khan: 07737 198 776
Mohammad Saumtally 07963 164 028
Haroon Okhai: 07949 176 786
Donate to Croydon Mosque
Make a Masjid Donation via Paypal: